---
Automation Role in Compliance
Before going over the automation benefits of compliance, we must first understand what was it like before the automation?
You see, the old-style manual practices of compliance were ineffective and liable to imprecision and data integrity worries. Any organization lacked automated solutions for compliance operations, the challenging process of keeping up compliance with regards to laws and regulation was complicated, chaotic, and costly.
Now Complying with regulations has become a substantial liability for companies around the globe. Due to the increase in regulatory oversight, evolving and sustaining compliance has presented businesses with many challenges, such as: rising cost; multiple regulations every year, and scarcity of knowledge about compliance regulations.
Furthermore, an added worry for most of firms had to do with the degree of self-assurance rendered by manual compliance approaches. Manual compliance may not imitate the company's current security compliance posture precisely and as a result many companies are now starting to invest in automated compliance management solutions.

Automation
Now we come to the point of automation; you see, through automation, it makes the compliance process simpler and easier while enhancing accuracy and uniformity levels.
Automation of the compliance processes can deliver various benefits to internal auditors and to senior management, including the centralization of information, the capability and skill to manage third-party risks more successfully and make risk management decisions that are based on concurrent information, and an increased confidence in the company's security compliance position.
An automated compliance process also gives internal auditors stress-free access to data and information on key controls and more timely compliance status information. Thus, automating the compliance effort simplifies the work process.
When we speak strictly about the security, today's corporations and firms are facing great challenges regarding compliance and to get the best out of compliance efforts many a firm are going for automated compliance solutions to address their worries while meeting the regulatory requirements.
A comprehensive automated compliance solution can help companies purchase the best automated services (software) which will meet their needs and help cut cost and workload.
Challenges
A UK-based firm Thomson Reuters which provides professionals with the intelligence, technology and human expertise in media and background screening had conducted a survey in 2015 of about 600 compliance experts from broad range of sectors including, banks, insurance, and asset-management. This survey was conducted across the globe.
In the survey, the participants clearly and openly shared their experiences about putting compliance functions into practice.
Regulatory Change:
The survey shows the actual burden of regulatory changes that occur every now and then, as companies struggle to cope with both national and international rules, which are on the constant change, and 70 per cent of the firms are expecting compliance-watchdogs to come up with more regulations this year.
Personal Liability:
59 per cent of the responders believe that personal burden regarding compliance implementation to go up this year while 15 per cent expecting a significant increase.
Cost burden:
Due to rising pressure for compliance, there are numerous challenges facing by the human resource department of every company and that is to find and retain the suitable and skilled people, who are experts in compliance management. 69 per cent of the respondents of the survey said they believe the cost of finding and retaining senior compliance professionals may rise.
Benefits:
There are numerous benefits of automating the compliance process for the in-house examiners and senior management. Some of the benefits include centralization of audit information, automation of control testing, capability to manage third-party risks and make risk-management decisions based on real-time information.
Centralized Audit
By centralizing audit information, an automated compliance approach also gives internal auditors easier access to information on key controls and more timely compliance status information. Thus, automating the compliance effort simplifies the work of internal auditors.
Easing Workflow
In addition, compliance automation can help organizations automate the overall compliance process by providing a knowledge base of regulations and security measures. These products provide workflow capabilities to assist the organization in managing all aspects of compliance, including self-assessments, control analyses, corrective action planning and management, and controls testing.
Managing Multiple Risks
In the finance and health-care industries, the use of third parties to perform critical business processes is widespread. In the United States it is required by the law that organizations understand and manage risks inherited through outsourcing relationships. To help manage these complex requirements, many organizations are turning to automated compliance software, which can facilitate internal audits by pushing ahead company-wide compliance efforts from multiple regulations and standards.
Reduce Cost:
Automating the process can significantly help cut labor cost which is associated with manual compliance process.  In big corporations, it is very much likely that they have thousands of third-party service providers and vendors, and they need to have assessment and evaluation every year. Performing their scrutiny manually will have a huge financial impact on company's bottom line, so automating the compliance procedure can makes things easier and reduce the costs.
Things to Remember:
The rapid and constant growth in regulations impacting company's compliance process and practices and many companies opted for manual, inefficient and uneconomical compliance process to save them from big expense, which of course was their misunderstanding about the compliance and many firms had to face the consequences of that.
Companies should take compliance as a crucial and continuing process not a one-off event. Automation can transform compliance process into a supportive, sustainable and cost-effective activity. Workflow capability in automation process can help smoothing overall activities and get rid of inefficient manual labors.
Recent Posts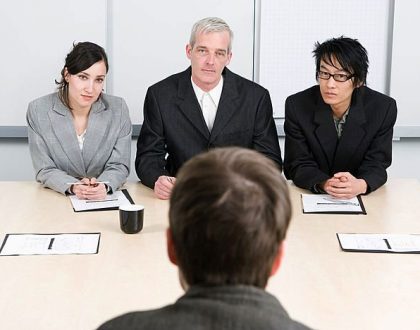 July 12, 2016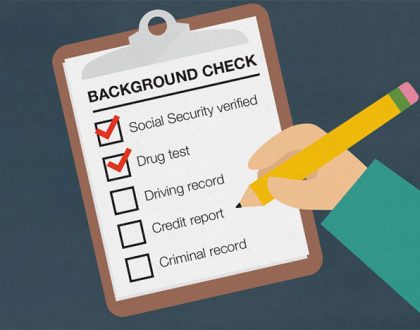 July 11, 2016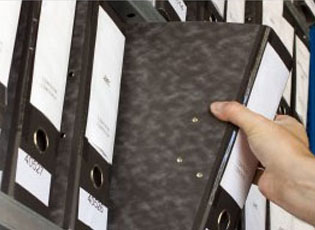 June 22, 2016